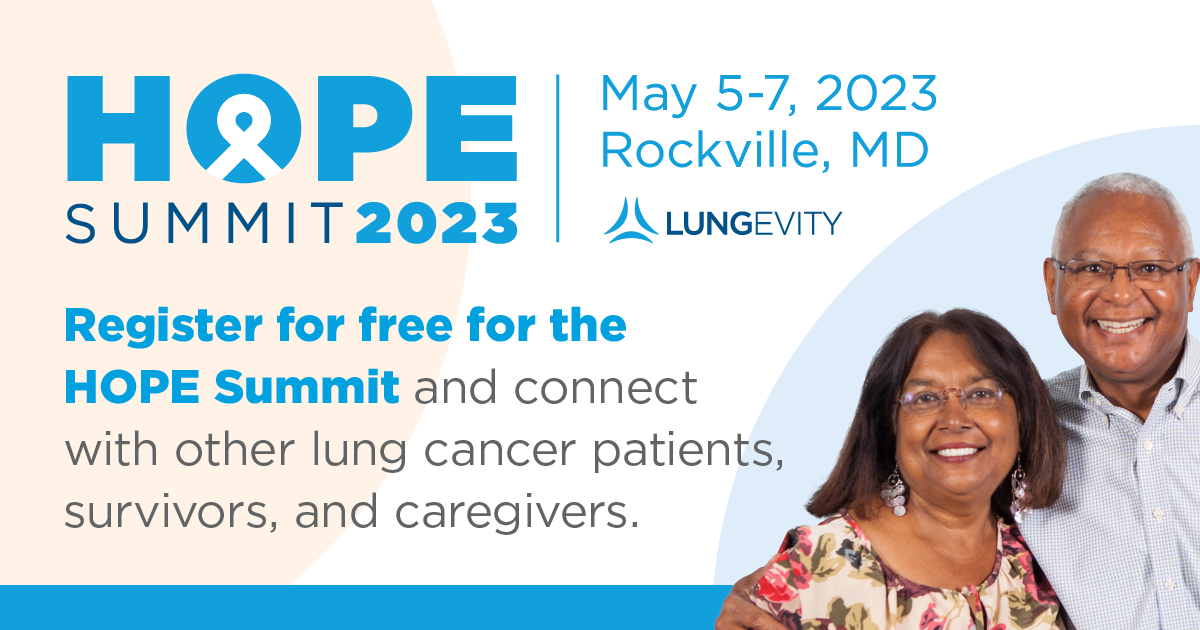 HOPE Summit
Make friends and get savvy about life with lung cancer!
Each year, LUNGevity Foundation brings together patients and caregivers to build friendships and learn from reliable experts in the lung cancer community. 
This positive and hopeful environment, aptly named HOPE Summit, will take place from May 5-7, 2023, in Rockville, MD. And registration is free!  
This year, LUNGevity is pleased to announce that Julie Larson, a licensed clinical social worker with a focus on helping people living with cancer, will be the keynote speaker. 
Attendees can attend a range of sessions that will cover topics such as managing mental and physical health, navigating insurance coverage, when to consider palliative care (the answer may surprise you!), and much more. 
Take a look at this year's agenda and register now for the 2023 HOPE Summit!